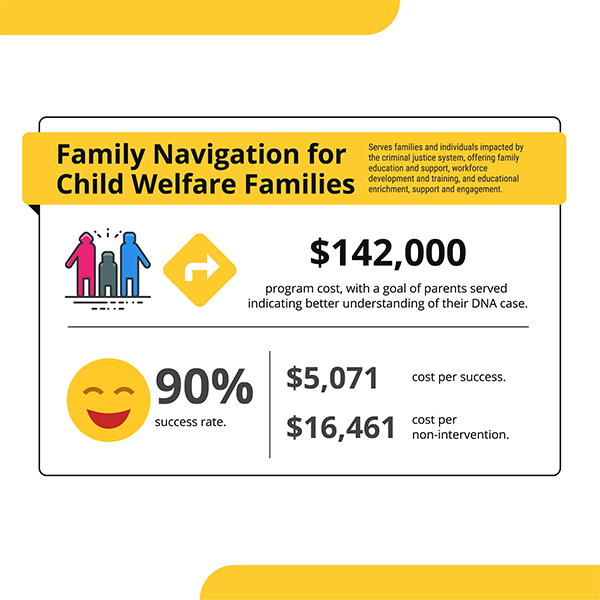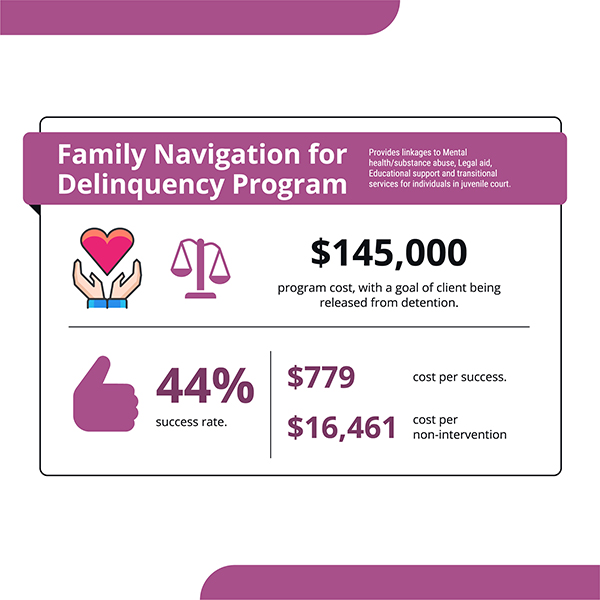 The Family Navigator Program serves families and individuals impacted by the criminal justice system, offering:
Family education and support
Linkages to the appropriate community resources
Assistance navigating the criminal justice system
This program also links Family Ambassadors and families to the resources provided by the Second Chance Act Juvenile Grant, which CHFS is implementing in partnership with juvenile court. These resources include:
Mental health/substance abuse
Legal aid
Educational support
Transitional services
Further, CHFS will utilize its comprehensive training and educational capacity to foster family leadership, representation, voice, and advocacy at all levels of the juvenile justice process. If you'd like to learn more about the Family Navigator Program, please complete the form below.